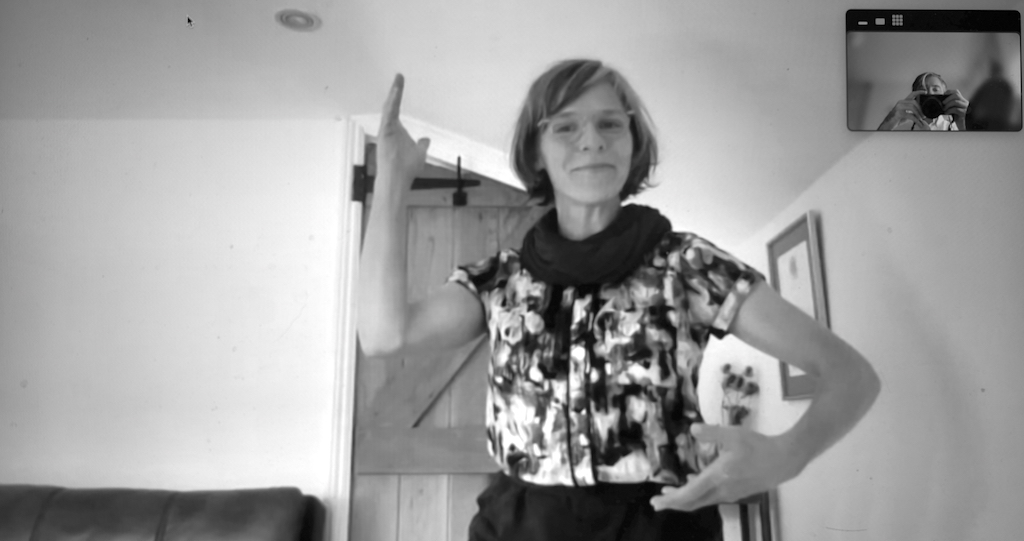 What Does It Mean To Have a Body?: A Conversation with Sara Wookey
A conversation with dancer/choreographer, researcher and consultant Sara Wookey.
references
Sara Wookey's official website
shownotes
I've known Sara Wookey since we both lived in the Netherlands when I was working in creating music for dance, collaborating with our mutual friend, musician Seamus Cater. Her career progressed in very exciting ways, eventually becoming a student of the seminal figure in dance, Yvonne Rainer and is a certified teacher of Rainer's seminal dance work "Trio A" (1966) and other repertoire. She received her Phd. from Coventry University in England where her research looked at dance in the museum as relation and social-spatial practice contributing to institutional change and a model for public spaces post-Covid.

–––––––

In this episode: what does it mean to have a body that moves in three dimensional space in our current time? How do cultural institutions better relate to the public in a way that takes into consideration the massive changes in technology over the last three years? Can relating to the other than human beings help us learn how to be better partners to the planet? These are the types of questions Cambridgeshire-based dancer/choreographer, researcher and consultant Sara Wookey dives into. She is one of the most interesting thinkers on the relationship of bodies and material space and how post-modern dance can open windows into more rational ways of understanding our bodies in space and, as she always points out, time. I spoke to Sara last fall so some time has passed and you'll notice our references to the season feel anomalous, unless you're in the southern hemisphere. But I'm glad that's the case because everything is shifting so quickly at the moment, it is sometimes helpful to get a snapshot of where things were at even just 5 months ago in order to gain some footing as to where we are now.